danse™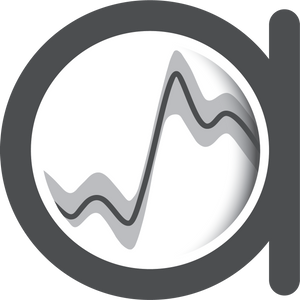 danse™ is a neuroscience data analysis software that covers the entire pipeline from raw data (including behavior) to the final plots, which is of particular benefit for in vivo experiments. danse™ seamlessly combines behavior and neural activity together for analysis, using a new data structure that :

Contains neural, behavioral, processed, and analyzed data
Follows the analysis pipeline
Ensures reproducibility and troubleshooting
Facilitates merging several recordings


danse™ is designed to analyze data acquired from Doric fiber photometry console, bundle-imaging fiber photometry, miniature fluorescence microscopy, electrophysiology console, optogenetics TTL pulse generator, and behavior camera.  In addition, danse™ can integrate behavior videos, events (e.g. stimuli, immobility bouts), and measures (e.g. animal position, speed) from external sources. It is also possible to convert neural data files recorded from other devices to .doric format. For more details, you can look at the SfN Neuroscience 2022 virtual poster 'Embedding behavior into the analysis of in-vivo recordings' presented by Ekaterina Martianova.

Here is a few screen capture of the software :



To receive the Free Trial license, use the Add to cart button and an activation code will be provided with your quotation.

Operating System

Microsoft Windows 10, 11; 64-bit

Memory


8 GB RAM minimum




16 GB RAM recommended

Processor Speed

2 GHz & 4 cores minimum




3 GHz & 8 cores recommended

Hard Drive

5 GB of free hard disk space + space for files




* SSD recommended

Installation Manual

danse™

Flyer

danse™

Contact

Support

Video

License Activation

Load and Visualize Data

Use Photometry ΔF/F

Find Spikes (Photometry)

Create Pipeline

Link Behavior Video





Version beta[1.3.6.1]
Release date : September, 22 2023


[NEW]

- Added categorical plot to analysis view

- Changed saving AUC to a separate dataset from perievents

- Improved signal plots

- Made coordinates interpolation and smoothing optional in Animal Tracking

- Added possibility to select any group of the file to load

- Collapsed [Data Type] group of files by default

- Changed to recalculation of only modified ROIs in Image View

[BUGS]

- Fixed and improved outlier detection in Animal Tracking

- Fixed polygon ROI drawing

- Fixed loading of signals from different series

- Fixed file loading in Doric File Editor



Version beta[1.3.5.3]


Release date : September, 11 2023




[BUGS]

- Fixed the link to external python libraries

- Reduced the size of dataset chunks for small datasets

- Fixed measures creation from csv file -- wasn't possible

- Corrected file closing after saving new behavior data



Version beta[1.3.5.1]


Release date : September, 09 2023




[NEW]

- Improved algorithm of running average in signals dF/F operation (possible to cancel now)

- Fixed values of output of dF/F operation (100% * dF/F)

- Added warning message to Experiment Analyzer if file is corrupted

[BUGS]

- Fixed event clearing in Perievents analysis operation

- Fixed preview files in experiment Create Pipeline

- Fixed returned filepath when operation is finished


Version beta[1.3.4.3]


Release date : August, 21 2023




[NEW]

- Added a warning in case file/group/dataset is corrupted

- Showing progress bar of loading only if a signal is too long

- Changed view of Find Cells

[BUGS]

- Fixed minor bugs and text typos in image operations

- Hid some error messages of the HDF5 library

- Edited text in warning messages about license


Version beta[1.3.4.2]


Release date : August, 14 2023




[NEW]

- Added possibility to save some plots from the view

[BUGS]

- Edited warning texts in the software

- Fixed minor bugs in the Experiment Analyzer

- Fixed some warnings that appeared during doric file opening



Older Release Notes are available

here

.
choosing a selection results in a full page refresh